Passerelle des Deux-Rives
Between France and Germany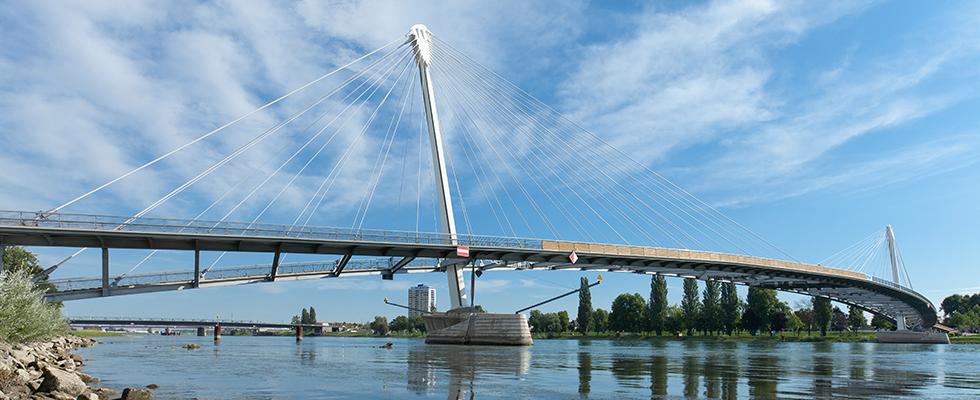 a walkway over the Rhin, connecting France to germany!
Project:Passerelle des Deux-Rives near Strasbourg, France
Subsidiary:SOPREMA France
Surface:1,300m²
Product used: Alsan® RS
This 1,300 m² structure including 250 m² of upstands was realized in 2 months only, reducing the inconvinience for the users. Six years after the inauguration of the walkway, the prematurate use of the pedestrian waterproofing system requested the intervention of SOPREMA. As an alternative, SOPREMA suggested its new liquid waterproofing system: Alsan® RS, an highly resistant product.
This waterproofing system made out of a primer, a waterproof polish mortar and a road surface layer. This solution concretely meets the requirements related to the operation of the structure, the permanent mechanical stresses exerted on the waterproofing and weather conditions which the walkway is subjected to. Alsan® RS, an alternative waterproofing system adapted to the extreme use of the walkway. The new waterproofing system Alsan® RS is unic. It allows overcoming some of the most extreme mechanical and thermic conditions thanks to its exceptional adherance and resistance.